BREAK! – overcoming gender stereotypes in Europe through cross-media learning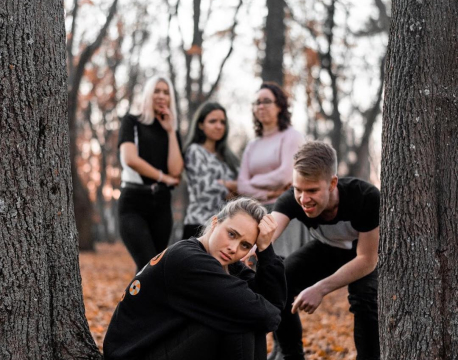 WHAT? Cross-media project including TV series and study-materials for teachers and career counsellors (in several languages)
AIM? To promote the understanding that young people should not make their career choices restricted by gender stereotypes, but make their choices based on their will and abilities.
BY WHO? Estonian Gender Equality and Equal Treatment Commissioner's Office together with Estonian Public Broadcasting, Tallinn University, SA Innove, Estonian Ministry of Education and Research, Office of the Equal Opportunities Ombudsperson of Lithuania and The Centre for Gender Equality in Iceland.
Project is mainly funded by European Commission.
NEXT ? Check out the video below and then go to the project website to find out more: https://brea-k.eu/en/b-re-a-k/