Skills for you! Join the European Year of Skills Festival on 9 May
European Year of Skills Festival
This Year, Europe Day will be extra special. On 9 May 2023, the European Commission will celebrate the official start of the European Year of Skills.
The European Year of Skills is putting skills at the heart of the EU policy debate. What better way to celebrate Europe Day than by hearing from companies and people who acquired new skills that boosted their careers?
From our Brussels hub in the Cité des Métiers, the place to search for information to build one's professional future, we will connect with skills events across Europe. Several European Commissioners will be present to celebrate the European Year of Skills.
The Festival will be live-streamed via the European Commission's YouTube channel.  
Save the date in your calendars, and we hope to see you there!
When?
9 May 2023 – 14:00-15:30 CET
Where?
The event is live streamed on the European Commission YouTube account, but make sure to confirm your participation and receive new updates by filling this form.
Source: https://year-of-skills.europa.eu/news/skills-you-join-european-year-skills-festival-9-may-2023-04-14_en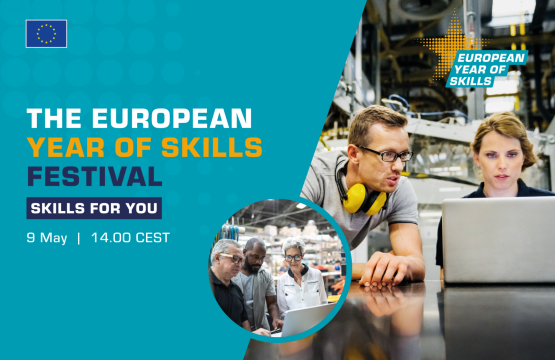 Event date May 09 - 09, 2023
Venue Online
Organiser European Commission
Event cost free of charge