International Webinar on Future Skills – 22 November, 2023
International Webinar on Future Skills
On November 22, 2023, the Euroguidance Hungary Center will organize an international webinar on the skills of the future. The webinar will be held in English.
Nationally and internationally renowned professionals were invited to bring current, interesting and thought-provoking topics to career guidance and career counseling professionals regarding the utilization and development of skills.
The program is in English, free of charge, but registration is required.
The link for the streaming will be sent before the event for registered participants.
Program and registration can be found on our national website.
We welcome all interested parties to our event!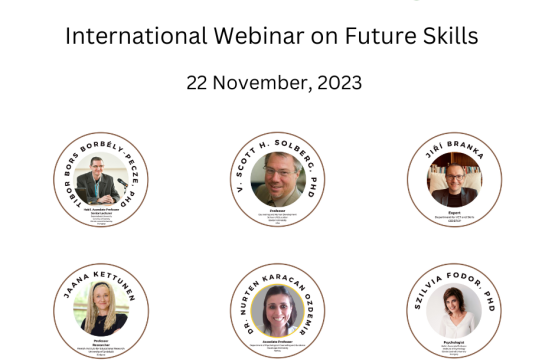 Event date November 22 - 22, 2023
Registration deadline 2023-11-21
Venue Online
Organiser Euroguidance Hungary
Event cost free of charge