Career services in the Service-Centers on education and work
Euroguidance Netherlands portrayed career guidance in four regional Service centers, known as 'Leerwerkloketten'. What are their success factors and points of improvement? How can these experiences be broadened to other regions and new target groups?
Service centers on education and work (known in the Netherlands as Leerwerkloketten) are regional alliances between schools, business/educational and training institutions, business owners/employers and government agencies (municipalities and the UWV). Together, they develop activities, information packs, products and services that improve the coordination between educational/training programmes and the labour market. They also provide independent and free training and career advice in 35 labour market regions.
The career guidance services consists of:
Individual support (information and advice) on education, labour market and professions.
Group information sessions about labour market opportunities, educational projects (learning on the job).
An individual counselling and coaching traject (several contact moments), occupational choice tests (personality, intelligence, preferences tests.
The four service centers all mentioned as their general success factors their independent role and advice, their expertise in labour market information and knowledge of the formal and non-formal educational infrastructure and their flexible and additional operations (on demand and adjusted to regional policies, issues or target groups). Besides they have developed broad networks consisting of employers and industrial, trade- or professional organisations. Other aspects that are worth mentioning are the transparent and clear organisation, tasks and roles; budget available under condition that the activity plan is accorded.
Due to the regional context and the additional role of the service centres, some centres organise activities that are more specific or distinguished for the regional demands. Improvement of the recognisability and visibility of the service centers and their limited staff capacity are the most important concerns. If the service centers want to extend their services to new target groups, these aspects need attention. The report contains several interesting suggestions to broaden the career guidance services and activities of the service centers.
---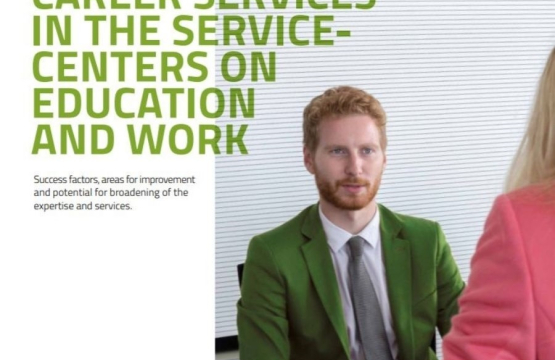 Author / Originator:

Euroguidance Netherlands

Country of origin Netherlands
Resource launch date June 01, 2021
Main focus Career Development, Access to Guidance Services
Modality Remote
Context Community, Career servicecenters
Type Publication
Target group Career Guidance Practitioners
This practice developed through Erasmus+ Yes
Euroguidance