eGuidance (eVejledning)
eGuidance provides individual and personal guidance to all citizens via various virtual communication channels: chat, telephone, E-mail, webinars and social media.
eGuidance is for everyone who wants information and guidance about education and employment and may also refer users to the digital guidance tools on the national portal, The Education Guide UG.dk. At the outset, eGuidance was especially targeted at resourceful young persons and their parents, to give them easy access to independent information and guidance and hereby motivate them to continue the search and clarification process on their own. In 2018, eGuidance became the main career guidance service for adults looking for further training or education.
Users can contact eGuidance in the daytime and evenings, as well as at weekends. Users contact eGuidance with questions relating to youth education as well as higher education and adult education.  eGuidance is also present on Facebook with three different pages. One page for all citizens, one especially for parents with children in secondary school and one for adults. eGuidance can also be followed on Twitter and LinkedIn.
Webinars are held as a supplement and as another way to offer guidance and they are also held in English for citizens from other countries who wish to apply for admission to a higher education programme in Denmark.
The communication channels are used differently by different user groups. Chat is especially popular among the young users; many of them feel that they express themselves better in writing and anonymously, and many wish to be able to save the answers. Parents and adults prefer to contact us by phone.
eGuidance employs a number of full-time counsellors and a number of counsellors who work part-time for eGuidance and part-time at a youth guidance unit.
---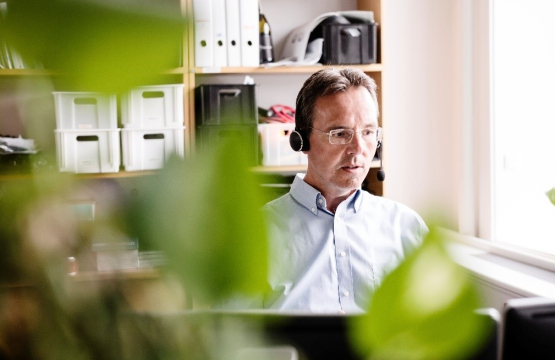 Author / Originator:

Birtha Theut

Country of origin Denmark
Resource launch date April 29, 2021
Main focus Career Development, Access to Guidance Services, Quality Assurance, Coordination and Cooperation,
Modality Remote
Context Schools, Higher Education, Adult education
Type Tool, Intervention
Target group Career Guidance Practitioners, Secondary School Students, Post-Secondary School Students, VET Students, Parents, Disadvantaged groups
This practice developed through Erasmus+ No