Get parents on Board
In recent years, the variety of career options has increased: digital change, lifelong learning, the need for skilled workers are shaping the professional world today. Parents continue to have a strong influence in the vocational orientation and decision-making process.  Therefore, it is important to have suitable programs to encourage and support parents in accepting their responsibilities in their child's orientation and decision-making process.
The brochure "Eltern ins Boot holen (get parents on board)" contains checklists and practical examples that help career guidance practitioners in their professional work. It is divided into three parts:
PART 1 gives basic information on the overall process of choosing a career and a course of study, as well as on current study results. The special roles and functions of parents in this orientation and decision-making process of their children are considered. This information helps to understand the practitioner's role as part of an overall process and enables to think about connections and networks between different offers.
In PART 2, there are checklists: What to consider in virtual formats? How do I manage to have staying power when things don't go as smoothly as I would like right away in my work with parents? Which peculiarities should I keep in mind when working with approached parents? In addition, there is a basic planning checklist that applies to all forms and formats of parental work in vocational orientation.
PART 3 compiles examples of practice that have been successfully implemented. All the examples presented have been subjected to a quality check.  At the beginning of the third part there is a navigation aid to find concerns and target groups of the individual practical examples.
---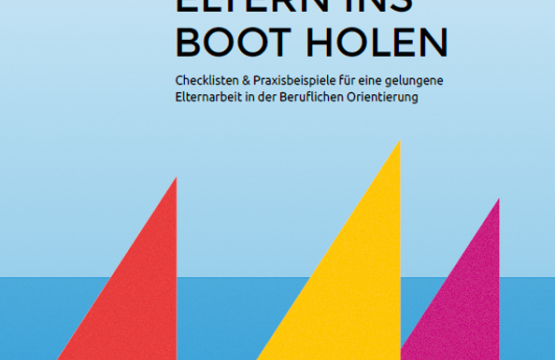 Author / Originator:

School and Industry Working Group; Confederation of German Employers' Associations; Federal Employment Agency Germany

Country of origin Germany
Resource launch date March 19, 2021
Main focus Career Development, Quality Assurance
Context Schools, Employment (PES), Youth Work, Community
Type Publication
Target group Career Guidance Practitioners, Service Managers / Heads of Organisations
This practice developed through Erasmus+ No