Handbook for guidance practitioners "Competence Based Careers Education"
Inta Lemešonoka was awarded a national career guidance award for contributions to careers information. The most important achievements in 2019 included preparation of several teaching materials. The "Competence based careers education. Handbook for Teachers" was published in paperback and in electronic format. The author has also participated in and led seminars dealing with the use of methodological materials included in the book for educators in various regions of Latvia.
Dr. paed. Inta Lemešonoka shares her experience on how to promote the development of pupils' career management skills in the learning process at different stages of education using the competence-based approach. The handbook is expected to be used by educators, school career counsellors, class and subject teachers, as well as pre-school educators and informal education specialists.
The handbook offers a careers education programme including suggestions for thematic planning, methodological recommendations in careers education through a competence-based approach, materials for pupils' creative activity in self-discovery and awareness about the variety of future career opportunities, interest education classes, various worksheets for exploring the suitability of the pupil's personality for certain areas of professional activity and specific professions. The handbook also includes a list of career information resources (website addresses, references on e-career guidance, etc.).
---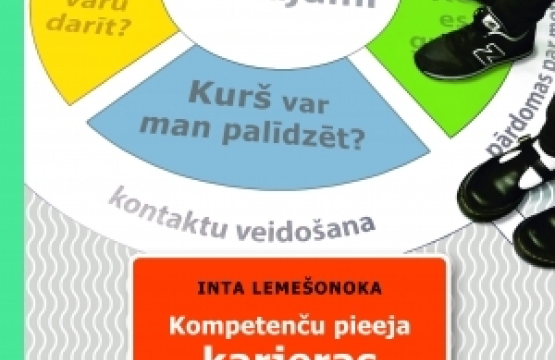 Author / Originator:

Inta Lemešonoka

Country of origin Latvia
Resource launch date March 24, 2021
Main focus Career Development
Modality Remote, Presential
Context Schools
Type Publication
Target group Career Guidance Practitioners, Teachers, Parents
This practice developed through Erasmus+ No