Path to the World guidance cards
The Path to the World guidance cards can be used in a variety of ways in different kinds of guidance sessions. The cards can be used as a tool for planning international adventures, expressing emotions, setting goals, and for introspection. There is a total of 25 different Path to the World cards.
The pictures of different paths, landscapes and directions can be used as inspiration for planning international mobility or activities in the home country. The picture side gives space for individual interpretation and the textual side helps to name diverse feelings.
The words on the cards describing emotional states are in Finnish, Swedish and English.
---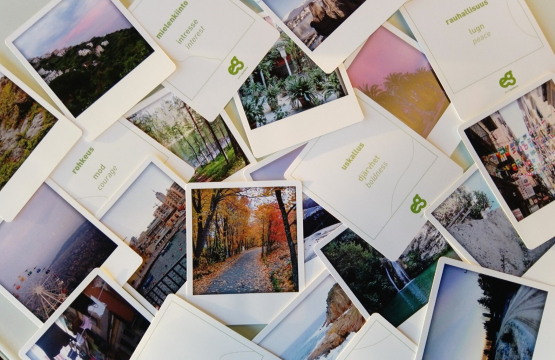 Author / Originator:

Euroguidance Finland

Country of origin Finland
Resource launch date April 01, 2019
Main focus Career Development
Modality Presential
Context Schools, Higher Education, Adult education, Employment (PES), Youth Work, Community
Type Tool
Target group Career Guidance Practitioners, Teachers
This practice developed through Erasmus+ No