Daniela's Adventure
Sergio Banderas Moreno, Vocational Training teacher at Campanillas Secondary School in Malaga, devised and coordinated this inter-centre collaborative project in which Vocational Training students and Primary Education students work together on the creation of a video game, establishing 7 phases: script, graphic design, programming, sound, testing, publication and marketing.
The game is about Daniela: a girl who accidentally falls into a hole that takes her back to prehistoric times.
Primary school pupils carried out the creative process - characters, script, etc. - while the VET students carried out the 3D design and programming tasks, while at the same time serving as mentors to the primary school pupils to improve their digital competence. Schools can have a major influence on the acquisition of these kind of competences and thus, help to raise awareness on safety issues and build critical thinking among children regarding content and devices that they use.
Three key values have been worked on: gender equality (the main character is a girl), peaceful conflict resolution (in the video game there is no violence) and healthy habits (to overcome the different levels healthy behaviours are necessary).
In primary school pupils, oral expression, the ability to speak in public, as well as their competence in English, Italian and German have improved –the game is available in these four languages-. Also the improvement of the knowledge of History.
The reaction of the students and families to the project was very positive and It is planned to extend this initiative to other schools in the area.
The result of this project: the game "Daniela's historical adventures" is available in Play Store to download to mobile devices.
---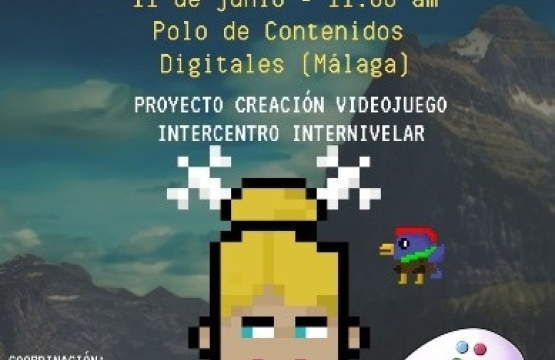 Author / Originator:

Sergio Banderas Moreno. Educational Centres: IES Campanillas y CEIP Miguel Hernández (Málaga) Partners (among many other institutions): Ayuntamiento de Málaga y Junta de Andalucía. Sponsored by: VS gamers.

Country of origin Spain
Resource launch date June 09, 2019
Main focus Career Development, Coordination and Cooperation
Modality Remote, Presential
Context Schools
Type Intervention
Target group Teachers, Primary School Students, VET Students
This practice developed through Erasmus+ Yes
KA2