"Youth in Transition" - NEETs´ progression towards vocational maturity
About the Erasmus+ project
"Youths on the edge" are at risk becoming social outsiders with extremely limited chances of achieving a self-sustaining life. These young people may have made numerous unavailing attempts to complete an education or to achieve employment and find their place in the norm society. Many have become "system-resistant" and distrustful even of the professionals who aim to help them. Appreciative methods and systemic approaches seem to have a positive impact. (Still) isolated attempts in the partner countries send promising signals, and they can become relevant elements of a new way of working across institutional boundaries and for the benefit of the individual.
Transnational collaboration
The unifying goal for all project partners is their need to improve transitions for their NEETs.
As spearheads in each of their countries, all of the partners are also struggling to improve local practice. Local and national capacity building is needed as a supportive framework, and very few "have been there and done it." Mutual inspiration, critical dialogues and research studies are needed
Target groups
"Youth in transition" primarily targets the most vulnerable NEETs. They both have a significant lack of motivation and attitude and a lack of relevant skills. This subgroup of the NEETs are the most 'hard to reach' for professionals.
Secondly, cross-sectoral activities enhance and empower the network for professionals around this target group: youth counsellors, educational counsellors, social workers, VET teachers with special tasks, employment counsellors etc.
The profiles of these counselling professionals vary from country to country, and so does the set-up for cooperation and coordination. A common characteristic is that the cross-professional work needs a supportive framework and joint approaches.
Finally, politicians and other decision makers will be encouraged to follow the sustainable implementation.
---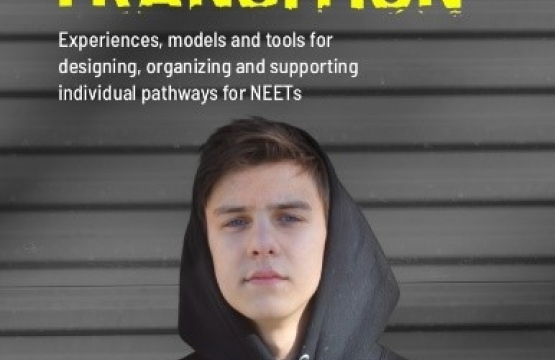 Author / Originator:

Pia Vigh, KL – Local Government Denmark, in close correspondence with Regina Lamscheck-Nielsen – Moeve aps

Country of origin Denmark
Resource launch date April 29, 2021
Main focus Career Development, Access to Guidance Services, Quality Assurance, Coordination and Cooperation
Modality Remote, Presential
Context Schools, Community
Type Tool, Intervention, Framework
Target group Career Guidance Practitioners, Teachers, Policy-Makers, Primary School Students, Secondary School Students, Post-Secondary School Students, VET Students, Disadvantaged groups
This practice developed through Erasmus+ Yes
VET, KA2, Erasmus+
Website The Website of the Erasmus+ project "Youth in Transition":
https://youth-it.cool/about-the-project/
A brochure
brochure presenting in short the seven intellectual outputs from the European Erasmus+ KA2 project "Youth in transition"
https://youth-it.cool/2021/01/brand-new-brochure-youth-in-transition/