Meeting of Academia coordinators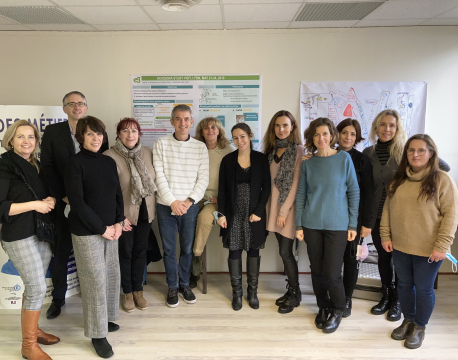 The European coordinators of the Euroguidance Network's Academia programme met for two days in Lyon, France.
Colleagues from Italy, Sweden, Luxembourg, Austria, Estonia, Lithuania and Belgium came to Lyon, while other members of the network had to connect online from Slovakia, Slovenia, Latvia, Germany, Spain, Romania, Ireland and Denmark.
A rich exchange to improve the Academia programme, which aims to promote the development of guidance professionals' skills through study visits in Europe. - 38 guidance professionals will be able to improve their international competencies in different countries across Europe with Academia in 2022!