ACADEMIA+ Online training "COUNSELLING MIGRANTS AND REFUGEES"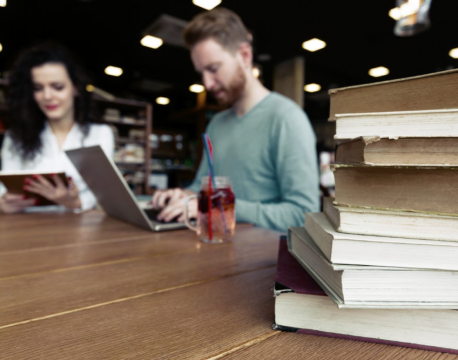 The Erasmus+ strategic partnership project "Counsellors' Study and Training Exchange Programme for Key Challenges of European Labour Markets and Societies" (Academia+), co-ordinated by the University of Applied Labor Studies (HdBA), Germany, aims to develop and pilot three research-based counsellors' study and training exchange programmes (C-STEP) for career guidance professionals from across Europe.

Due to the COVID-19 crisis, the first face-to-face Counsellors´ Study and Training Exchange Programme had to be changed into an online training.

The training and all the material will be in English. The courses will include a mix of different didactical settings and methods. They e.g. will start with an hour lecture including questions from the participants, the division of participants into smaller groups (moderated by the different national partners), letting participants discuss certain aspects and prepare something for the bigger group, which will meet afterwards again etc.

It is planned to record parts of the online training and upload them together with the other material like presentations, literature and protocols, onto the Academia + project website ( https://academiaplus.eu).