Available now - Euroguidance Highlights 2021-2022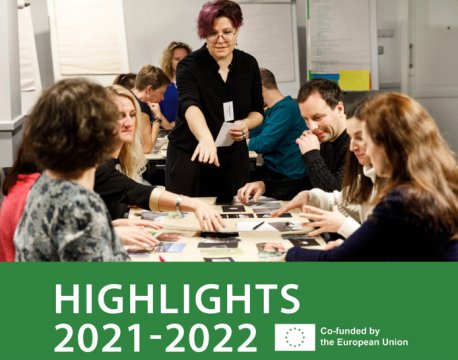 Dear partners and stakeholders,
We are happy to share with you the Euroguidance Network 2021-2022 'Highlights' publication.
This publication provides an engaging overview of the Network's activities and achievements throughout the years 2021-2022.
As a network, we would not have achieved so much without you, our partners, and stakeholders. We cordially invite you to delve into the pages of this publication and explore the various initiatives that unfolded in 2021-2022, both at the individual national Euroguidance centres and within the broader network.
Wishing you an inspiring reading experience!
Link:https://www.euroguidance.eu/resources/publications/euroguidance-highlights/euroguidance-highlights-2022