Bulgarian survey on the need for career guidance and counselling due to the Covid-19 pandemic and the war in Ukraine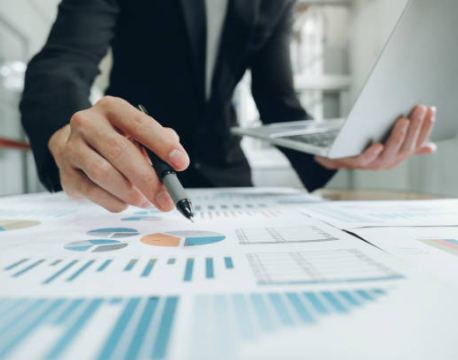 Euroguidance Bulgaria conducted a survey on the need for career guidance and counselling in Bulgaria as a result of the impact of the Covid-19 pandemic and the war in Ukraine.
In times of dynamic changes caused by technological progress, transformation in the world of professions, and passing through global crises, the activity of the helping professions' specialists becomes especially important. The role of career guidance counsellors is key for choosing a profession and developing new skills, as well as in situations of career path change.
"How do career counsellors see the impact of social and economic changes in their work?" "What new needs for career services have emerged in recent years for young people, adults, refugees, and migrants?" These are just some of the questions included in the survey organized by Euroguidance Bulgaria.
The results of the research are presented in a report that analyses the data obtained on the current needs for career guidance and counselling in Bulgaria as the consequences of Covid-19 and the war in Ukraine. The survey examines the opinion of career counsellors and experts in the field of career guidance and counselling on the influence of the dynamic changes in the social and educational context on career services and practices.
It is very valuable to hear the voice of the practicing specialists on the reflection of current events on the labour market and work with all those interested in supporting their career path.
Career counsellors formulate interesting proposals for solving the challenges they face in their daily working life, and those deserve close attention. The obtained results provoke reflection and discussion on increasing the quality of career services by supporting the activities of career consultants. Some of the most important conclusions of the study concern the achievements and the need for changes at the system level in career guidance in an educational context.
The need for changes in the organisation and management of the career guidance system in education is outlined. The statute of the career counsellor, the interaction with the institutions and between the career counsellors themselves, access to the target groups, and updating the resources and tools for guidance and counselling are among the main and most important problems indicated by the participants in the research.
As a result of the pandemic and the shift to online learning and remote work, career counsellors have started to use digital technologies more intensively in their work. This has a positive side - most of them have increased their digital competence.
The transition to a circular economy, the formation of green skills, artificial intelligence, and digitalization in the counselling process, are part of the new challenges in the work of career counsellors.
It is of essential importance to provide effective forms for career development and continuing qualification of the career consultants and support them in dealing with the accompanying stress in their profession.
The full report (in Bulgarian language only) can be found HERE