eCourse on EUROPASS for Guidance Practitioners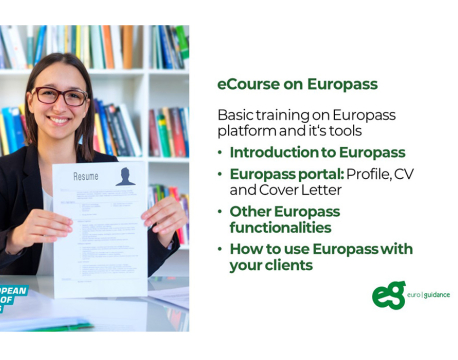 TheeCourse onEUROPASS aims to provide basic training on the Europass platform as well as tools for career guidance practitioners. Participants of the course are expected to have background knowledge and/or experience in career counselling.
Participants will gain a better insight into and understanding of the various tools provided by the new EUROPASS platform, through first-hand experience of creating a Europass profile, and through various interactive quizzes designed to check progress. The self-guided course is designed to be flexible and self-paced. Anyone interested is welcome to register for the course independently.
Access the course here: