Euroguidance webinars on guidance for refugees - Recording now available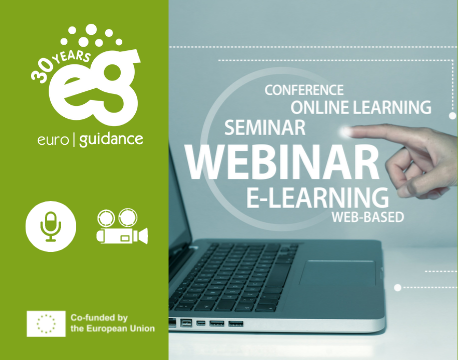 We are living in a challenging time for the whole of Europe. The large number of people  from Ukraine seeking shelter in other European countries have seen their careers and educational pathways been critically interrupted. This also has a huge impact on guidance practitioners who help migrants and refugees to identify new perspectives and to access opportunities in education as well as the labor market.
In the process however, many questions arise:  How do I deal with clients who have experienced such hardships? How can we compare our education system to the system the client was used to? What tools are useful in this (study) career guidance process?
The Euroguidance network (Competence Development Working Group – MTG2) offered two webinars to support guidance professionals from all over Europe in supporting refugees, with a particular focus on Ukraine.
Webinar 1: Introduction to EU resources in guidance for refugees 21st April – 10:30-12:00 CEST
ACCESS RECORDING
Webinar 2: Exploring effective approaches to career guidance with refugees 28th April – 14:00-16:00 CEST 
ACCESS RECORDING