German career counselor: Estonia is highly technologically advanced and there is much to learn from them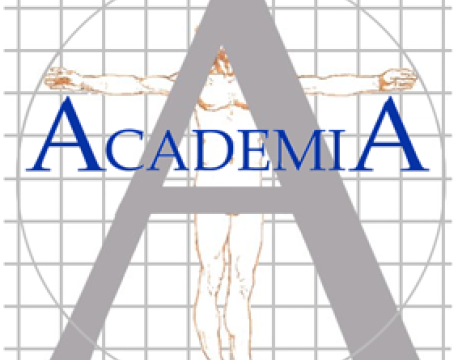 Many European countries cancelled their Academia learning mobility events aimed at career guidance professionals this spring because of travel restrictions amid the coronavirus pandemic. Estonian Academia organisers, however, opted for a creative adaptation of learning mobility in the e-Academia format.
Estonia had planned to invite career guidance professionals from various European countries for a visit as part of Academia learning mobility from 18 to 21 May but a decision was made in mid-April to proceed differently this time. Typically, a study group of up to 12 would spend four days learning in Estonia. This time, we agreed with the Association of Career Counsellors, Unemployment Insurance Fund, TalTech, University of Tartu and Innove to try virtual learning mobility. "You'll never know until you try," Margit Rammo, Euroguidance Programme Manager and Coordinator of Academia at Archimedes Foundation, explained the starting position.
Attendees were from Denmark, Germany, the Netherlands, Norway, Slovenia and Estonia. "We always want to include at least one attendee from Estonia because reality has shown that experience sharing occurs both inside and outside the programme and it is good to have a local practitioner on board", Rammo explained.
What can Estonia teach on career guidance?
The organiser of e-Academia found this task both challenging and inspiring: "First, we needed to understand who our attendees were and their level of experience; after that, we needed to figure out the optimal use of technological solutions to avoid this becoming a tedious four-day video conference. The use of various platforms and tools constituted an additional learning outcome and the attendees were happy to say that although they had heard, for example, about Kahoot and Mentimeter before, they were using them for the first time." According to the Euroguidance Programme Manager, e-Academia undoubtedly gave the attendees confidence to adopt these tools themselves.
Daily two-hour online seminars were held and attendees were assigned homework. At meetings, different platforms were used, which application experience was shared with participants. Objectives for the virtual learning mobility included providing an overview of lifelong guidance in Estonia, better understanding the services of universities and the Unemployment Insurance Fund aimed at various target groups, understanding learning in a multicultural environment, expanding one's professional network and learning to use various ICT solutions.
The venue for this spring's e-Academia was TalTech Moodle where features included presentation and homework sharing and BigBlueButton web conferencing. Attendees used a reflective diary to record the most important new knowledge and observations and reflect their learning experience.
Attendees were impressed by systemic approach in Estonia
"Estonia benefits from its small size in providing lifelong guidance because of its greater adaptability to change and experimentation with different methods. For instance, there are 100,000 employees at the German unemployment insurance fund and turning around a big ship around takes a time," the Euroguidance Programme Manager sums up the attendees' views on Estonian lifelong guidance.  "Attendees also highlighted Estonia's highly systemic inclusion of career development skills in the curriculum. We had to concede that its implementation is a challenge: on the whole, the curriculum is jam-packed with little time for developing general skills, career education at schools are at an uneven level and the related teacher training system is mostly project-based."
Margit Rammo further highlighted that foreign career guidance professionals took an interest in the Estonian system of professional qualifications: "As we don't have a career guidance practitioner speciality at our universities in Estonia, the professional qualifications system is a welcome alternative, providing practitioners with an opportunity to prove that the necessary competencies in this field exist.  The professional qualification of career guidance practitioner is awarded by the Association of Estonian Career Counsellors." For example, the Netherlands also has a professional association supporting practitioners but has no national standard like in Estonia as of yet.
Experience that is engaging and inspiring but also challenging
According to the Academia organiser, attendees observed that e-Academia was very engaging and inspiring but also challenging: "The initial concern was what if the internet connection drops or they can't be heard or seen but fortunately no major technical issues emerged. Attendees were happy with the experience thanks to content-rich presentations and varied learning tasks. Now they are eagerly looking forward to direct sharing of practical experience already in September."
Jutta Gentsch, career counselor from the German public employment service, was among the attendees of eAcademia organised by Estonia. First off she commended the Estonian organisers for opting for this format of Academia: "Most countries cancelled their Academia learning mobility events because of the coronavirus pandemic but Estonia found an excellent solution for not just holding the event but taking advantage of the circumstances." Jutta explained that she chose Estonia because of its high level of technological development and she knew that she had a lot to learn from here.
She pointed out that she wasn't well-versed in online seminars but after attending e-Academia she is planning to work out how to replace some in-person seminars with the online format. Even though this positive experience alleviated her fear that online seminars fail to break the ice between attendees she advises organisers to pay more attention to self-introduction: "When we meet at an online seminar for the first time we're unacquainted, not knowing each other's backgrounds or experience. We had a Facebook group that I used to introduce myself but this could have been leveraged even better."
Jutta concludes with positive notes and expresses appreciation for Estonia's ability to shift its plans on a dime and offer a highly positive and enlightening experience to all. Academia's second stage is planned for September and involves job-shadowing at universities and Unemployment Insurance Fund and sharing practical experience of participating countries.
Estonia's lengthy experience was an advantage
Since 1992, Euroguidance centres in various European countries have provided short-term learning mobilities for guidance professionals, the most substantial of which is Academia. To date, almost 2,000 practitioners from all over Europe have taken part in the study exchanges.  Estonia joined the Academia network in 2000 and, since then, more than 150 practitioners and experts have visited Estonia and approximately the same number of Estonian professionals have had the opportunity to gain experience and knowledge abroad.