Global Careers Month 8 November - 13 December 2022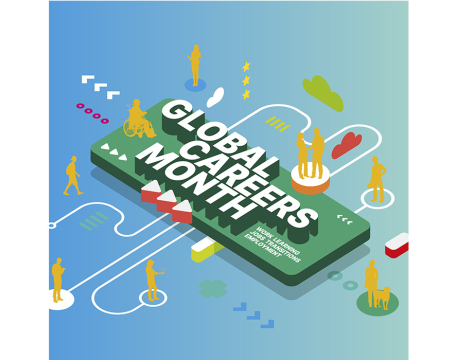 The Inter-Agency Career Guidance Working Group is organizing the first Global Careers Month, between 8 November and 13 December. During this period, the international agencies will promote a series of global and regional events, in partnership with national and regional and global associations operating around career development for both young people and adults.
The Inter-Agency Career Guidance Working Group (IAG CGWG) is composed of the European Centre for the Development of Vocational Training (Cedefop), the European Commission, European Training Foundation (ETF), the International Labour Organization (ILO), the Organisation for Economic Co-operation and Development (OECD), the United Nations Educational, Scientific and Cultural Organization (UNESCO) and the World Bank.
To find out more about the Global Careers Month please visit https://www.skillsforemployment.org/skpEng/iagevent 
Euroguidance is hosting several events within the Global Careers Month framework, and is inviting guidance professionals to participate in the Euroguidance conference on 30 November 2022 "Meeting the future today"