MOOC on E-guidance in Higher Education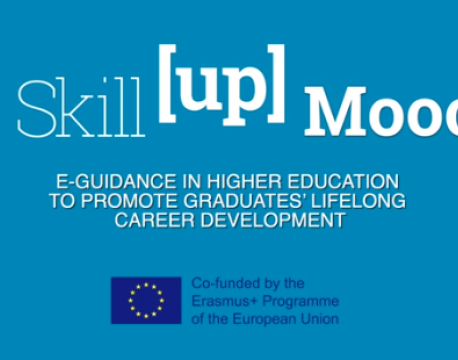 MOOC - E-guidance in Higher Education to Promote Graduates' Lifelong Career Development
High-quality career guidance in higher education, which encompasses universities and vocational education and training schools, can support effective transitions of graduates to the workplace. It can also help reduce mismatches or shortages of employability skills by letting undergraduates know the types of jobs that are available, the skills required to access these jobs and the paths that need to be taken to develop the required skills. While career guidance and counselling (CGC) has a strong tradition in some European higher education systems, in others, access to these guidance services is fairly basic or even non-existent.
This MOOC therefore aims to provide CGC professionals with the knowledge, strategies and tools necessary for effective guidance in higher education settings. Additionally, the course emphasizes ICTs' role in delivering these guidance services.
The MOOC's principal target are CGC practitioners working in both higher education and other educational levels previous to tertiary education and students of disciplines such as Labour Relations, Work Sciences, Social Work, Sociology, Psychology or Social Education.
 Learn more about the course here: http://skill-up-project.eu/mooc/
 Enroll in the course for free here: https://mooc.skill-up-project.eu/courses/UOCx/001/2019_T1/about