New publication - Lifelong Guidance in Estonia 2022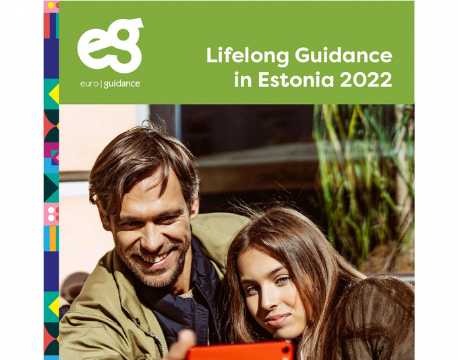 Lifelong Guidance in Estonia 2022 is here!
Are you interested in new practices in career guidance in other countries? Would you like to expand your professional network at international level? If yes, then you are welcome to learn about the developments in Estonia and contact us in Euroguidance Estonia!
Lifelong Guidance in Estonia 2022 introduces how career development is ensured by a lifelong guidance system in Estonia and hopefully inspires you with our ways of working.
You will find an overview of career guidance both in education, employment but also in the private sector, chapters that focus on professional development of practitioners, digital solutions available for users and professionals, information about international relations, but also some facts in education and labour market.
See also the short clip 7 Facts: Lifelong Guidance in Estonia.