Outcomes from the conference Lifelong guidance in a local and global network (videos + presentations)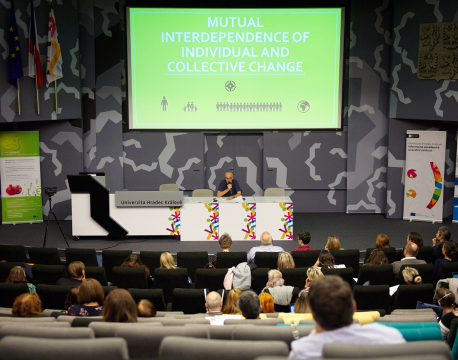 European conference Lifelong Career Guidance in a local and global network was co-organized by the Czech Euroguidance centre and the University of Hradec Králové. The main goal was to further support the professional field of career guidance, to support research in the field, enrich the public dialogue, and promote the diversity of guidance services.
The topics from the key speeches focused on communities and on the needs of the communities themselves, career management skills development of both kids and adults, networking as a tool for further professional development of career practitioners and their clients, the importance of mobility for both counsellors and their clients and many more.
The key note speakers such as Thomas Diener, Rie Thomsen or Rosie Alexander and many more focusing on the topics above were also recorded and the videos and their presentations are published online: https://konferencekp.cz/en/news/