UNESCO survey on intercultural 2017 Analysis of findings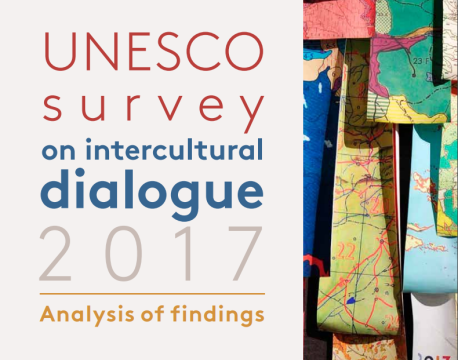 "This survey – the first of its type – takes stock of how Member States conceptualize and operationalize intercultural dialogue at the national level, as well as mapping how it is considered useful in the future. It confirms that intercultural dialogue is an important prerequisite for peace, the prevention of violent extremism, respect for human rights and the promotion of mutual understanding. Moreover, it also shows that Member States have a wide range of institutional structures and policies in place to support intercultural dialogue. However, the survey's findings also identify a need for better knowledge on the exact drivers of effective dialogue, the dimensions of an enabling environment for dialogue, and on the types of intervention needed to bolster the effectiveness of dialogue."
You can read more through this link.