Professional orientation for 8th graders
The school follows an open-system approach supporting the individual needs of pupils, their well-being and ability to respond appropriately to their own needs and those of their surroundings. In accordance to that, the awarded activity targeted
primary school pupils (grade 8) and its aim was to deliver information about various professions to pupils, thereby supporting
their successful career choices and labour market orientation.

The pupils were required to conduct an interview with an adult professional and present it in the form of a Powerpoint
presentation or a video in order to gain detailed insight about the specific person's job. It resulted in pupils getting informed
about certain professions and the stereotypes that are usually associated with them. The activity was usually linked to various
subjects, the pupils thus received grades from all related subjects accordingly. Moreover, all pupils received a personalised
feedback from a committee comprised of the education professionals employed at the school.
The activity was delivered by a school's career counselor in collaboration with class teachers, the inclusion team and other
school staff. Lastly, the activity is easily transferable and can be implemented by teachers as part of their education plans.
---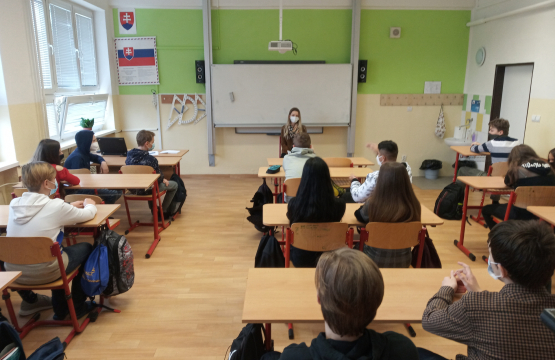 Author / Originator:

Primary school M.R. Štefánika in Budimír

Country of origin Slovakia
Resource launch date September 01, 2020
Main focus
Modality Presential
Context Schools
Type
Target group Primary School Students
This practice developed through Erasmus+ No
Website https://zsbudimir.edupage.org/