Acquire and/or enhance entrepreneurial skills and knowledge
The course on Entrepreneurial skills and Knowledge is offered  by the Counseling and Career Guidance Center, University of Agronomic Sciences and Veterinary Medicine of Bucharest
KEY POINTS:
The course provides real and correct information and skills necessary for the students to become an entrepreneur, helping them to develop a business plan, open a business, acquire financial and legal information related to business management, but also the necessary skills for every teacher, professor and auxiliary staff within the university. Course participants will acquire entrepreneurial, financial and legal skills from specialist trainers with proven and long-term expertise.
Course graduates, following the exam, receive the Certificate of Graduation (diploma) "Entrepreneurial, Financial and Legal Competences", CAFFPA, Ministry of Labor and Social Protection and Ministry of Education and Research.
The graduation certificate is accompanied by a Descriptive Supplement, both of which are recognized in Romania and any EU countries.
It addresses:
Those students interested in running their own business, establishing a business, have accessed or are accessing European funds, start-ups or those who just want to be good entrepreneurs.
Teachers who teach optional subjects: entrepreneurship, financial, legal issues.
Graduates with a minimum of high school education, higher education and master's students, who want personal and professional development and to give them the chance to develop their own business
ABILITIES ACQUIRED AND/OR ENHANCED:
Entrepreneurial Management & Leadership
Sales and customer relations in the entrepreneurial environment
Entrepreneurial project management                                                                                                           
Strategy and entrepreneurial thinking
Entrepreneurial communication
The digital business environment
Acquired competences:
Preparation of the business plan
Marketing of the business
Sales techniques
Financial-accounting elements
Business legislation
The legal framework for the operation of a business
Documents required for registration:
-Copy of diploma (minimum primary school)
-Copy of an ID document
-Copy of Marriage Certificate (if applicable)
-Copy of birth certificate
Materials provided:
Course support, additional materials, necessary to deepen the course
The possibility to participate, regardless of the area in which you live, because it is an online course.
Specialized and complementary workshops
---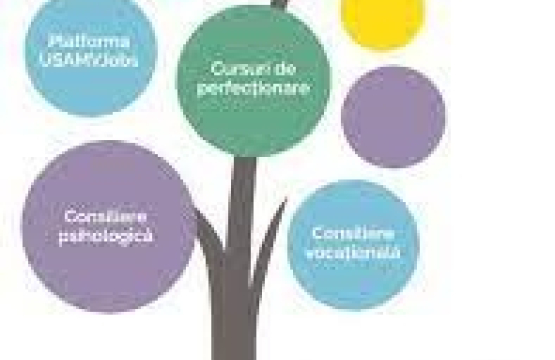 Author / Originator:

Euroguidance Romania

Country of origin Romania
Resource launch date November 26, 2022
Main focus Career Development, Access to Guidance Services
Modality Remote
Context Higher Education
Type Intervention
Target group Career Guidance Practitioners, University Students
This practice developed through Erasmus+ No