Competence development and career-oriented educational activities
Nexteria is an NGO that has been implementing professional development programmes over the past 13 years to support active young people in Slovakia and connect them with companies, organisations and the public sector. The NGO's initiatives such as professional development programmes "Nexteria Leadership Academy" (3-year offline programme), "Nexteria Lab" (2-week online programme) and career-related and educational events "Night of Chances" support young people's development and aspirations regardless of their choice of study. The developmental programme aims at supporting students in need of practical experience and contacts with professionals, lecturers, mentors and students from other fields of study.
The main developmental programme, "Nexteria Leadership Academy", is divided into three levels: 1) self-knowledge and confidence development; 2) management skills and leadership skills; 3) independent project. It encompasses courses, workshops, discussions and mentoring. Career-related events are organised in various forms, such as round tables or speed dating with CEOs. The participating students found the practical experience highly valuable, and, in addition, they gained access to an active community of former graduates of the development programme. The NGO also runs an initiative "Nexteria Jobs" which provides quality job opportunities for interested participants.
---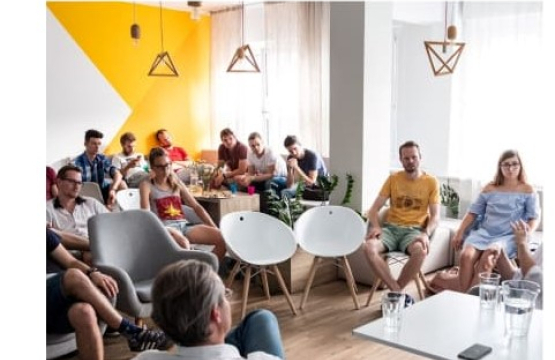 Author / Originator:

Nexteria

Country of origin Slovakia
Resource launch date September 01, 2008
Main focus Career Development,
Modality Remote, Presential
Context Schools, Higher Education, Youth Work, Community,
Type Training
Target group University Students,
This practice developed through Erasmus+ No
Website www.nexteria.sk/nla