How To Plan Your Career: The Career Planning Process and the Importance of Exploring Opportunities
As you already know, career planning is a process that unfolds in four steps, through which we can make decisions and plan the next career move, namely:
Self-assessment 

Exploring opportunities 

Making decisions and setting goals 

Taking action
In the previous article, we discussed self-awareness as a crucial step in initiating the career planning process. Now, we will focus on the next step - exploring opportunities, in which you will learn how to explore the opportunities offered in the labor market, as well as various opportunities for education and further training.
Exploring Opportunities
The exploring opportunities step encourages you to dive deeper into educational options and the opportunities  presented by the labor market. Depending on the career transition you find yourself in, your approach to the process of exploring opportunities will be different.
If you're a high school graduate, this step will look quite different from someone in a mature stage of their career who wishes to change jobs. In the first case, you will need to explore further educational opportunities as well as potential career prospects if you aim to enter the labor market immediately. In the second case, you will explore the labor market through the lens of your skills, strengths, weaknesses, and everything you've realized in the self-awareness step.
In the step of exploring opportunities, it's important to pay attention to the following aspects:
Exploring potential career paths 

Exploring educational opportunities and options for further training 

Exploring industry trends
Exploring Potential Career Paths 
Exploring potential career paths in the process of career planning is one of the most important steps as it will empower you to identify and analyze potential career opportunities and compare them with your abilities and interests. 
Once you have a clear understanding of your personal and professional characteristics, values, and ambitions, it's truly time to begin exploring potential career paths if you're still undecided about a specific career. In that case, it would be desirable to gather information about various industries, job positions and responsibilities, required education for specific careers, advancement opportunities, and similar information.
During this phase, it's necessary to gather as much information as possible about the occupations that interest you, in order to make decisions more easily and plan your next career step more effectively. You can obtain information about different careers through the internet, by reading books and articles about specific professions, by talking to professionals in a certain field, as well as through internships and job-shadowing that allow you to directly acquaint yourself with the specific job position that interests you.
Connect with professionals who are already working in a profession you are considering and conduct interviews with them. Even better, shadow them during a workday or workweek to observe their tasks and responsibilities, aiming to see if you can envision yourself performing those duties. This way, you will gain a realistic understanding of the everyday aspects of the job. It's even more beneficial if you can secure an internship in a profession that interests you and spend several weeks observing the workdays of professionals from different careers.
In addition to direct observation, a valuable tool in the research process is the professional social network LinkedIn, where you can obtain more information about specific job positions, job responsibilities, salaries, required qualifications for job positions, and more. You can also make use of statistical information from Employment Agencies to gain the latest insights into the supply and demand in the labor market.
Exploring Educational Opportunities and Further Training Opportunities 
This step in the process of exploring opportunities is particularly important for individuals preparing to enter the labor market. If you're in a situation where you're choosing between secondary education or higher education, it's crucial to thoroughly explore all the educational opportunities available to you. Look into schools whose programs offer subjects that will prepare you for your further education and the career you aspire to have one day.
If you haven't yet decided on a career path, a secondary high school education might be the best choice for you. However, if you have a clear vision of where you see yourself in the future, vocational education might provide you with precisely the knowledge you need.
This step is equally important for individuals who are already in a mature phase of their careers. As the labor market and professions are rapidly evolving, it's necessary to keep up with trends and stay current with new tools used and skills required. In this case, further education can help you gain additional qualifications and stand out in your current or future workplace.
Exploring Industry Trends 
The industries and the labor market are constantly changing and all individuals planning to enter the labor market or change job positions should continuously monitor industry trends. However, you shouldn't wait until you're at the threshold of a career transition to become informed about the state of the labor market. In fact, it's best to do so regardless of whether you're already employed or not. This way, you'll always be aware of which careers are rapidly growing and have potential for advancement, and which professions are slowly declining. This will enable you to make well-informed decisions about your career.
During the process of exploring opportunities, it's important to consistently refer back to the self-awareness step and all the information you've gathered. This allows you to make a comparison between your skillset and what the labor market offers for someone with your skills. The goal is to find the profession or job position that aligns ideally with your capabilities during that period.
Conclusion 
The process of exploring opportunities brings you closer to your career decision and the subsequent planning of your career. After self-awareness and discovering your strengths and weaknesses, your ambitions, values, interests, and everything that makes you unique in the labor market, exploring opportunities allows you to better acquaint yourself with the opportunities of the labor market and where you can best apply your skills.
However, the career planning process is not complete with self-awareness and exploring opportunities. You need to make decisions, set goals, and take action to complete the process. More about how to make decisions and set goals will be covered in the next article.
---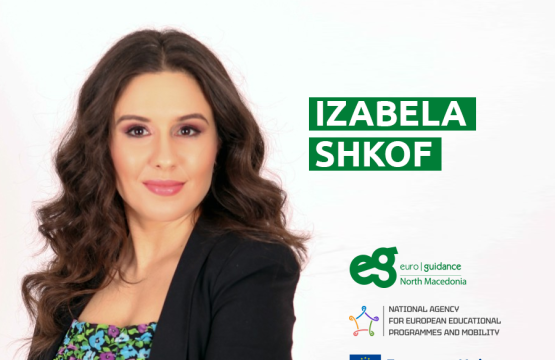 Author / Originator:

Izabela Shkof - Euroguidance Ambassador - North Macedonia

Country of origin North Macedonia
Resource launch date September 06, 2023
Main focus Career Development
This practice developed through Erasmus+ No