Professions on trial
The program called Professions on Trial (Szakmák próbaútján) mostly involved young people from Kispest (Kispest is the 19th district of Budapest), who had dropped out of public education and neither studied nor worked during the given period. The program was created with 300,000 HUF (cca. 800 EUR) support from TESCO, and with the aim to provide support for young people to enter or return to the labour market more prepared.
The involvement of the target group and the mentors was achieved via the local high schools, family support services, welfare centres, civil organizations, and advertising in the district newspaper.
The program was based on the provision of personalised services, career socialisation and small group skill development activities, along with providing practical knowledge about the professions.
During individual career counselling, the career guidance specialists assessed the person's areas of interest, career ideas, work values, and motivations. The municipality, the chamber of industry, and personal contacts helped to find representatives of the profession defined by the young people in Kispest. The Covid situation made the process difficult, but if not at the original time, the personal meetings took place at a later date. One of the defining elements of the program was "mini workdays" at the workplace, after which young people received feedback from representatives of the profession. The mentors also presented their personal life and career paths, which served as good example how complicated each life pathways could be and, sometimes people found their happiness in a job different from their original education. At the end of the project, mentees, psychologists, HR expert, communication experts and mental health consultants were invited to evaluate the program together.
The program is new and innovative because it helped making career choices in a complex way, while it strengthened local patriotism and helped the self-organization of small communities. Local residents representing different professions have become a mentoring community, and this model program can be the basis of a continuously functioning professional community that welcomes young people from Kispest, who are about to choose a career or find a job.
---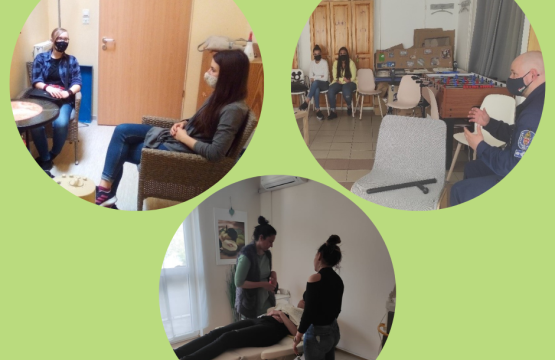 Author / Originator:

Eszter Karvázy

Country of origin Hungary
This practice developed through Erasmus+ No