Skills for Employment – Supporting employability of refugees
In January 2021, the Human Rights League in collaboration with IKEA Bratislava launched a programme "Skills for Employment" aimed at development of employability skills of refugees. The programme participants completed a workshop aimed at getting to know fundamental principles and rights at work led by lawyers from the Human Rights League,  regularly attended individual consultations on development of job-searching skills led by a programme manager of the Human Rights League, and, the participants also completed over 100 hours of Slovak language classes aimed mainly at work-related terminology. The programme also included workshops focused on the basics of the job interview process and recruitment. 7 participants wenth through the programme out of which 5 successfully completed their job interviews and are now employed by IKEA Bratislava. Successful candidates were either employed on a full time basis or student job agreements.
Moreover, employees at IKEA Bratislava completed intercultural training aimed at diversity, inclusion and communication with foreigners. The target group encompassed top managers, team leaders and "buddies" which consequently worked closely with the successful candidates. The programme "Skills for Employment" will be implemented over the course of next two years (2021-2023) with the aim to support employability of at least 19 refugees in Slovakia.
---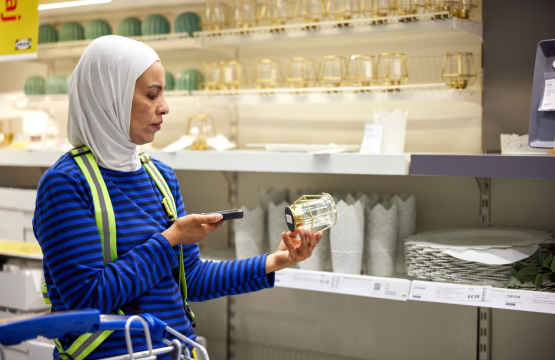 Author / Originator:

The Human Rights League in collaboration with IKEA Bratislava

Country of origin Slovakia
Resource launch date January 01, 2021
Main focus Career Development, Access to Guidance Services,
Modality Presential
Context Community,
Type Training
Target group Disadvantaged groups, Refugees in Slovakia
This practice developed through Erasmus+ No