Using ELD competency cards
Experience – Learning – Description, or ELD, is a dialogue and documentation process to identify valuable skills, talents and character traits shown through real experiences. The process results in a summary of specific experiences accompanied by key words that describe areas of competence. The key words are provided in a package of ELD cards that can be used as a tool for guidance practitioners. Euroguidance Sweden provides the cards to guidance practitioners, so that they can support their clients after spending a period of training or studying abroad. 
Such a period contributes to developing the individual, but many of the skills that are attached to personal development are informal and more general. Informal learning includes the challenges that is often a large part of a stay abroad. These skills can be important to include in a CV or talk about in a job interview but are skills that the clients may need support to discover and put into words. The ELD cards simplify the process of putting competence words on actions in different situations. They can be used in self-assessment, during individual conversations with a guidance counsellor, or in a group with others who have been abroad.
---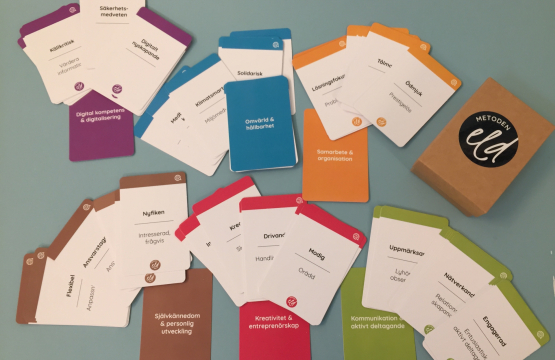 Author / Originator:

The overall system is managed by Aprendi (www.aprendi.se of Stockholm.

Country of origin Sweden
Main focus Mobility, Career Development
Modality Remote, Presential
Context Schools, Higher Education, Adult education, Employment (PES), Youth Work
Type Tool, Intervention
Target group Career Guidance Practitioners, Primary School Students, Secondary School Students, Post-Secondary School Students, VET Students, University Students, Disadvantaged groups
This practice developed through Erasmus+ No