What Should I Be When I Grow Up?
The program titled What Should I Be When I Grow Up? aims at implementing an innovative, and at the same time complex career guidance activity at Bajza József High School - in Hatvan, Hungary -, which can help students plan and develop their careers via acquiring such skills and competencies that can result in a balanced person- career-environment context.
The career guidance group that operates the program is implemented with the cooperation of a wide range of professional partners.
Structure of the four-year complex interdependent system:
Year 9: self- and peer-knowledge, personality development, learning support, organization of Self-knowledge Day.
Year 10: attitude assessment, career guidance programs and questionnaires, individual and group counselling prior to faculty selection, motivational group sessions, and the organization of a Motivational Day ("role model program").
Year 11: introduction to career paths, organizing workplace visits, career fairs, job shadow and student shadow programs.
Year 12: Organization of a career orientation day, coordination of matriculation applications, individual and group counselling before applying for further education, assistance with admission applications.
The detailed plan of the four-year program is presented in a matrix that includes specific activities, the available time frame, success criteria, results to be achieved, form of feedback and evaluation, and expected products. In the process, feedback is of utmost importance, so at the end of each completed program, students, teachers, and professionals participating in the programs fill out satisfaction questionnaires in order to get the most accurate picture of further needs. The programme can also be implemented online. The programme is being further developed based on the experiences and feedback of the first four years and will try to satisfy all emerging needs. Program owners trust that this four-year career guidance program will help students and reinforce the importance of lifelong learning and that each of them has a special talent, ability or skill that they are good at and that can earn interest during their lifetime.
---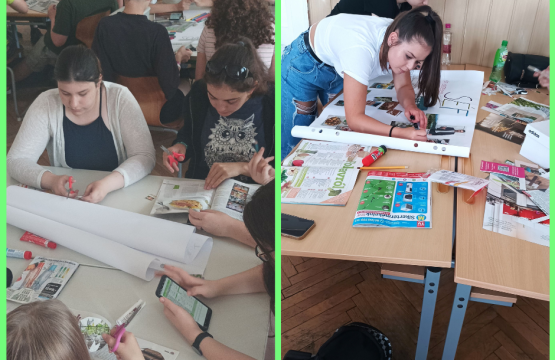 Country of origin Hungary
This practice developed through Erasmus+ No